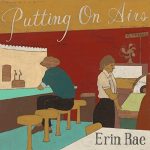 FTB Show #420 is another excellent "0ne-shot" show featuring new music from Coco O'Connor, American Aquarium and Dave Alvin & Jimmie Dale Gilmore.   Here's the iTunes link  to subscribe to the FTB podcasts.  Direct link to listen now!

Show #420
(intro bed) Steve Dawson –  Bentonia Blues  Lucky Hand
Erin Rae – Putting on Airs  Putting On Airs
Chuck Westmoreland – Cryin' Shame  Long Winter Rodeo  
The Hens – Easier Said Than Done  Chicon 
Birch Pereira & The Gin Joints – How Long (Until I See The Sun Again?)   Western Soul
(mic break)
American Aquarium – When We Were Younger Men  Things Change   
Nicki Bluhm –  To Rise You Gotta Fall  To Rise You Gotta Fall   
Grayson Capps – Bag of Weed  Scarlett Roses 
Jesse Dayton – Belly Of The Beast  The Outsider
(mic break)
Coco O'Connor  – South Of Santa Fe This Ol' War  
The Roseline –  Distance  Blood 
Blue Yonder –  Well-Acquainted with the Blues  Rough and Ready Heart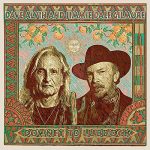 John Gorka – The Body Parts Medley  True In Time  
Traveller – Hummingbird  Western Movies  
(mic break)
Dave Alvin & Jimmie Dale Gilmore – Billy the Kid and Geronimo  Downey to Lubbock
Donate to FTB podcasts via PayPal here!
RSS feed: http://ftbpodcasts.libsyn.com/rss
Freight Train Boogie Americana Android App
FTB Podcasts can also now be heard on Stitcher!
Check out the 24/7  Americana Boogie Radio!
Flipboard: Americana Boogie Music
(June 22nd, 2018)
Bill Frater
Podcast: Play in new window | Download