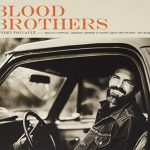 FTB Show #421 features the new album by Jeffrey Foucault called Blood Brothers.   Here's the iTunes link  to subscribe to the FTB podcasts.  Direct link to listen now!

Show #421
Jeffrey Foucault – Blood Brothers  Blood Brothers
Liz Frame and the Kickers – Sparrow in a Shoebox  Sparrow in a Shoebox 
Thor Platter – Since I've Been Gone  Take Time
Evan Murdock and the Imperfect Strangers – Leave Me Alone  Animals
Levi Parham – Boxmeer Blues  It's All Good 
(mic break)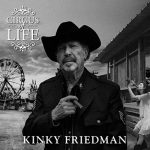 Kinky Friedman – Circus Of Life  Circus of Life  
The Mulligan Brothers – Roseanne  Songs For The Living And Otherwise
Larissa Tandy – The River  Grip  
Bob Rea – Fish Can't Fly  Southbound
Jeffrey Foucault – I Know You  Blood Brothers
(mic break)
Lucia Comnes – Good Hands  Held In The Arms
Ronnie Fauss – Being Alone  Last Of The True 
Mike Aiken – Travelin' Bone  Wayward Troubadour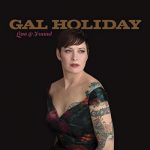 David Myles – Stupid  Real Love  
Gal Holiday – Ain't Gonna Buy My Ring  Lost & Found   
(mic break)
Jeffrey Foucault – Pretty Hands  Blood Brothers
Donate to FTB podcasts via PayPal here!
RSS feed: http://ftbpodcasts.libsyn.com/rss
Freight Train Boogie Americana Android App
FTB Podcasts can also now be heard on Stitcher!
Check out the 24/7  Americana Boogie Radio!
Flipboard: Americana Boogie Music
(July 10th, 2018)
Bill Frater
Podcast: Play in new window | Download