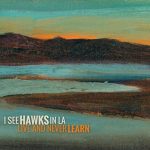 FTB Show #422 features the new album from I See Hawks In L.A. called Live and Never Learn.   Here's the iTunes link  to subscribe to the FTB podcasts.  Direct link to listen now!
Show #422
I See Hawks in L.A. – Ballad For The Trees  Live And Never Learn  
Goodnight Moonshine – Bowie   I'm The Only One Who Will Tell You You're Bad
Rich McCulley – Eventually  Out Along The Edges  
Mariel Buckley – Heart Is on Fire   Driving in the Dark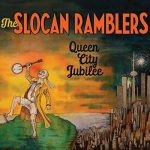 (mic break)
The Dead Tongues –  Won't Be Long   Unsung Passage
The Slocan Ramblers – Hillbilly Blues/Deer On The River  Queen City Jubilee
Samantha Fish – Poor Black Mattie (feat. Lightnin' Malcolm)  Belle of the West
RJ Comer – You'd Drink Like I Do Too   One Last Kiss  
I See Hawks in L.A. – My Parka Saved Me  Live And Never Learn
(mic break)
Dana Fuchs – Fight My Way  Love Lives On
Dusty Rust – Don't Wanna Go To Heaven   Stolen Horse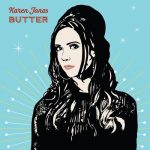 Paul Cauthen – Everybody Walkin' This Land  Have Mercy
Szlachetka –  Cheated Time  Heart Of My Hometown
Karen Jonas – Yellow Brick Road   Butter
(mic break)
I See Hawks in L.A. – Tearing Me In Two  Live And Never Learn

Donate to FTB podcasts via PayPal here!
RSS feed: http://ftbpodcasts.libsyn.com/rss
Freight Train Boogie Americana Android App
FTB Podcasts can also now be heard on Stitcher!
Check out the 24/7  Americana Boogie Radio!
Flipboard: Americana Boogie Music
(July 19th, 2018)
Bill Frater
Podcast: Play in new window | Download