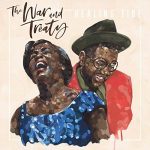 FTB Show #425 features 3 great debut albums by Cordovas, Folk Soul Revival and The War And Treaty.   Here's the iTunes link  to subscribe to the FTB podcasts.  Direct link to listen now!
Show #425
The War and Treaty – Here is Where the Loving is At  Healing Tide
Cordovas –  I'm The One Who Needs You Tonight  That Santa Fe Channel   
Folk Soul Revival – That's Life  Folk Soul Revival  
(mic break)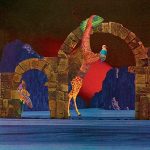 Jim Lauderdale – Time Flies  Times Flies  
Rhyan Sinclair – Retrograde  Barnstormer  
Red Shahan – Water Bill  Culberson County  
Kevin Galloway – Don't It Feel Good To Smile  The Change  
Israel Nash – Lucky Ones   Lifted  
(mic break)
Eliza Gilkyson – Lifelines  Secularia  
Ed Romanoff –  Less Broken Now  The Orphan King   
The Del McCoury Band – Hot Wired  Del McCoury Still Sings Bluegrass
Sarah Shook & the Disarmers  – Damned If I Do, Damned If I Don't  Years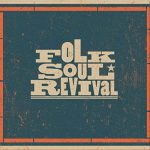 (mic break)
Folk Soul Revival – Workin' Man  Folk Soul Revival
Cordovas –  This Town's A Drag   That Santa Fe Channel
The War and Treaty – Are You Ready To Love Me? Healing Tide 

Donate to FTB podcasts via PayPal here!
RSS feed: http://ftbpodcasts.libsyn.com/rss
Freight Train Boogie Americana Android App
FTB Podcasts can also now be heard on Stitcher!
Check out the 24/7  Americana Boogie Radio!
Flipboard: Americana Boogie Music
(Aug. 25th, 2018)
Bill Frater
Podcast: Play in new window | Download