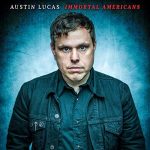 FTB Show #426 features the new album by Austin Lucas called  Immortal Americans.   Here's the iTunes link  to subscribe to the FTB podcasts.  Direct link to listen now!
Show #426
Austin Lucas – Killing Time  Immortal Americans
Dawn Landes – Traveling   Meet Me at the River 
6 String Drag – I Wish You Would   Top of the World   
Robbie Fulks & Linda Gail Lewis – Wild Wild Wild  Wild! Wild! Wild!   
(mic break)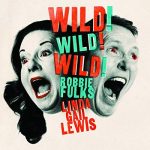 Tyler Childers –  Charleston Girl  Live on Red Barn Radio I & II
Dawn and Hawkes – Ordinary Day The Other Side  
The National Reserve – I'll Go Blind  Motel La Grange
Amanda Shires – Leave It Alone  To the Sunset
Austin Lucas – Monroe County Nights  Immortal Americans
(mic break)
Glorietta – Easy Come Easy Go  Glorietta 
Caleb Caudle – Love That Wild  Crushed Coins
Nancy Cassidy – Fishin' River's Rising
Shooter Jennings – I'm Wild & My Woman Is Crazy  Shooter
(mic break)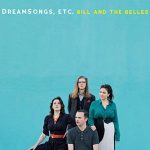 Sister Sadie – No Smoky Mountains  Sister Sadie II
Joshua Hedley – Let Them Talk  Mr. Jukebox  
Bill & The Belles – Preacher And The Bear Dreamsongs, Etc.   
(mic break)
Austin Lucas – The Shadow And Marie  Immortal Americans

Donate to FTB podcasts via PayPal here!
RSS feed: http://ftbpodcasts.libsyn.com/rss
Freight Train Boogie Americana Android App
FTB Podcasts can also now be heard on Stitcher!
Check out the 24/7  Americana Boogie Radio!
Flipboard: Americana Boogie Music
(Sept. 6th, 2018)
Bill Frater
Podcast: Play in new window | Download