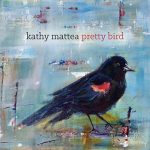 FTB Show #427 is another great "one shot" show featuring new music from Jason Eady, Marcia Ball, Ruston Kelly and Lucero.   Here's the iTunes link  to subscribe to the FTB podcasts.  Direct link to listen now!

Show #427
Kathy Mattea – Chocolate On My Tongue  Pretty Bird 
Ryan Culwell – The Last American  The Last American   
Whiskey Wolves of the West – Lay That Needle Down  Country Roots
Lucero – Long Way Back Home Among the Ghosts  
(mic break)
Ruston Kelly –  Mockingbird    Dying Star  
Hot Buttered Rum – Country Tunes & Love Songs  Lonesome Panoramic
Hardened and Tempered – My Wildest Ride  The Trailer Sessions 
Jason Eady – Calaveras County   I Travel On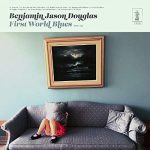 (mic break)
Benjamin Jason Douglas – Raggedy Andy Williams  First World Blues
Jamie McLean Band – Yesterday's Champagne  One and Only  
Marcia Ball – Shine Bright  Shine Bright  
The Band Of Heathens – Hey Mister A Message From The People Revisited
(mic break)
Richard Thompson  – The Dog In You  13 Rivers

RSS feed: http://ftbpodcasts.libsyn.com/rss
Freight Train Boogie Americana Android App
FTB Podcasts can also now be heard on Stitcher!
Check out the 24/7  Americana Boogie Radio!
Flipboard: Americana Boogie Music
(Sept. 21st, 2018)
Bill Frater
Podcast: Play in new window | Download