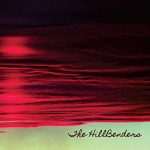 FTB Show #435  is a "one-shot" show featuring a bunch of late 2018 releases that I didn't get around to playing yet. Here's the iTunes link to subscribe to the FTB podcasts.  Direct link to listen now!

Show #435
Jamie Lin Wilson – Oklahoma Stars  Jumping Over Rocks  
Doug Paisley – No Way to Know   Starter Home
Uncle Ben's Remedy –  Angels And Ambulances  The Things That You Bring Back  
The Black Lillies – Ten Years  Stranger To Me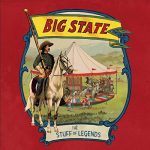 (mic break)
Michael Martin Murphey – Cosmic Cowboy   Austinology- Alleys of Austin
Nick Dittmeier & The Sawdusters –  Love Me Like You Did   All Damn Day  
Elliott Peck – Hard Lines  Further From The Storm   
Big State – Chasing Stars  The Stuff Of Legends
(mic break)
Eric Lindell – Revolution  Revolution In Your Heart
Erin Costelo – The Sign  Sweet Marie  
Jeff Tweedy – Lets Go Rain  Warm
Silo Road – Unless I Forget  Signal Hill 
(mic break)
Chip Taylor – Joe Frazier  Time Waits for No Little Girls   
The HillBenders – Hey Boys  The HillBenders
Roy Schneider & Kim Mayfield – Subjugated Love  Reckless Saints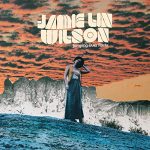 (mic break)
Donna The Buffalo – Motor  Dance in the Street   

RSS feed: http://ftbpodcasts.libsyn.com/rss
Freight Train Boogie Americana Android App
FTB Podcasts can also now be heard on Stitcher!
Check out the 24/7  Americana Boogie Radio!
Flipboard: Americana Boogie Music
(Jan. 16th, 2019)
Bill Frater
Podcast: Play in new window | Download