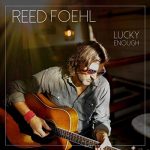 FTB Show #437 features new music from 2 fine artists, Meco by Amy McCarley and Reed Foehl's Lucky Enough. Here's the iTunes link to subscribe to the FTB podcasts.  Direct link to listen now!

Show #437
Reed Foehl – Stealing Starlight  Lucky Enough  
Amy McCarley – Ain't Life Funny  Meco  
Ben Bostick – Work, Sleep, Repeat   Hellfire 
Danny Burns – Human Heart  North Country
(mic break)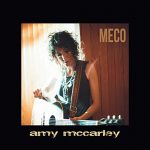 Eric Brace, Peter Cooper & Thomm Jutz – River City  Riverland
Alice Wallace – Santa Ana Winds  Into The Blue    
The Milk Carton Kids – Younger Years  All the Things That I Did and All the Things That I Didn't Do  
Reed Foehl – Wish I Knew  Lucky Enough 
Amy McCarley – A Clue  Meco
(mic break)
Frank Solivan and Dirty Kitchen – Crave  If You Can't Stand the Heat
Flatland Cavalry – Come Back Down Homeland Insecurity
Lori McKenna – Young and Angry Again   The Tree
Shoebox Letters – Bender  Bender
Matt Campbell –  That's The Way  The Man With Everything
(mic break)
Amy McCarley -High Wire  Meco
Reed Foehl – Takes A Long Time To Make Old Friends  Lucky Enough 
RSS feed: http://ftbpodcasts.libsyn.com/rss
Freight Train Boogie Americana Android App
FTB Podcasts can also now be heard on Stitcher!
Check out the 24/7  Americana Boogie Radio!
Flipboard: Americana Boogie Music
(Feb. 16th, 2019)
Bill Frater
Podcast: Play in new window | Download