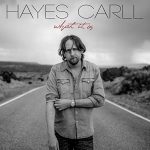 FTB Show #438 is a special "all-killa, no-filla" edition featuring all brand new 2019 songs by all great artists. Here's the iTunes link to subscribe to the FTB podcasts.  Direct link to listen now!
Show #438
Chatham County Line – Walk Don't Run   Sharing The Covers  (intro bed)
Hayes Carll – American Dream  What It Is
Amelia White – Free Advice  Rhythm Of The Rain  
Steve Conn – Famous  Flesh and Bone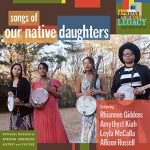 Dale Watson – Tupelo Mississippi & A '57 Fairlane   Call Me Lucky  
(mic break)
Mandolin Orange –  The Wolves  Tides of a Teardrop
Cave Twins –  Buddy I'll Be There  Best Friends For Now  
Jess Klein –  In Dreams  Back To My Green
Jason Ringenberg – Many Happy Hangovers To You   Stand Tall
(mic break)
Our Native Daughters – I Knew I Could Fly  Songs of Our Native Daughters  
Pierce Pettis – Look Over Your Shoulder   Father's Son
Gurf Morlix – Sliver Of Light   Impossible Blue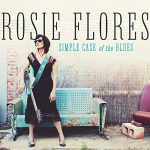 Rosie Flores – Love Don't Love Nobody   Simple Case Of The Blues
(mic break)
Vandoliers – Cigarettes In The Rain  Forever
The Way Down Wanderers – Principles of Salt  Illusions
(mic break)
Mac Wiseman – 'Tis Sweet to Be Remembered   I Sang The Song


RSS feed: http://ftbpodcasts.libsyn.com/rss
Freight Train Boogie Americana Android App
FTB Podcasts can also now be heard on Stitcher!
Check out the 24/7  Americana Boogie Radio!
Flipboard: Americana Boogie Music
(Mar. 1st, 2019)
Bill Frater
Podcast: Play in new window | Download