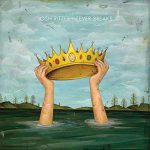 FTB Show #443 features 3 fine new albums… Mint Condition from Caroline Spence, Josh Ritter's Fever Breaks, and Ragged Heart by Silver Lake 66. Here's the iTunes link to subscribe to the FTB podcasts.  Direct link to listen now!
Show #443
Josh Ritter – I Still Love You (Now and Then) Fever Breaks
Caroline Spence – Song About A City  Mint Condition
Goodnight Moonshine – January Skies   I'm The Only One Who Will Tell You You're Bad  
Silver Lake 66 – Blue Earth County   Ragged Heart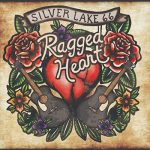 (mic break)
Steel Blossoms – County Line   Steel Blossoms
Adam Carroll – This Old Garage   I Walked In Them Shoes
Jeffrey Halford and The Healers – Willa Jean   West Towards South  
Sarah Borges & Broken Singles – Oh Victoria  Love's Middle Name
Randy Rogers Band – Drinking Money  Hellbent
(mic break)
Rhiannon Giddens –  I'm On My Way  There Is No Other  (with Francesco Turrisi)
The Infamous Stringdusters – Rise Sun  Rise Sun  
David Olney – Always The Stranger  This Side Or The Other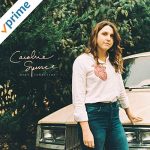 Silver Lake 66 – Ragged Heart   Ragged Heart  
Josh Ritter – Ground Don't Want Me  Fever Breaks
(mic break)
Caroline Spence – Mint Condition  Mint Condition
RSS feed: http://ftbpodcasts.libsyn.com/rss
Freight Train Boogie Americana Android App
FTB Podcasts can also now be heard on Stitcher!
Check out the 24/7  Americana Boogie Radio!
Flipboard: Americana Boogie Music
(May 10th, 2019)
Bill Frater
Podcast: Play in new window | Download