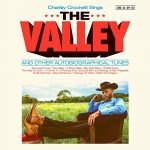 FTB Show #452 is a "one-shot" featuring single songs from great new releases Amy LaVere, Charley Crockett, Matt Harlan, Foy Vance and more.  Here's the iTunes link to subscribe to the FTB podcasts.  Direct link to listen now!
Show #452
(intro bed) Bruce Cockburn – Sweetness and Light  Crowing Ignites
Ted Drozdowski – If I Was a Rabbit   Learn To Love The Moon 
Esther Rose – Always Changing   You Made It This Far
Charley Crockett – The Valley   The Valley  
Rob "Splatt" Appelblatt – Caroline   Weathervane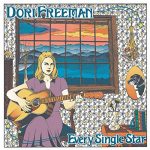 (mic break)
Joan Shelley – Coming Down For You   Like The River Loves The Sea  
Darrin Bradbury – Talking Dogs & Atom Bombs   Talking Dogs & Atom Bombs
Greg Jacobs – Eyes Of A Child   Encore  
Matt Harlan – Low Pressure  Best Beasts
Amy LaVere – Painting Blue (On Everything)   Painting Blue  
(mic break)
The Steel Wheels – Falling  Over the Trees 
Luba Dvorak – American Sin  American Sin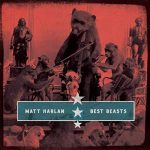 Yola – It Ain't Easier (acoustic version)  Walk Through Fire
Foy Vance – Wind Blows Chloe  To Memphis
Jason Hawk Harris – Cussing At The Light  Love & the Dark 
(mic break)
Jim Lauderdale – Headed For The Hills  Headed For The Hills
RSS feed: http://ftbpodcasts.libsyn.com/rss
Freight Train Boogie Americana Android App
FTB Podcasts can also now be heard on Stitcher!
Check out the 24/7  Americana Boogie Radio!
Flipboard: Americana Boogie Music
(Sept. 27th, 2019)
Bill Frater
Podcast: Play in new window | Download