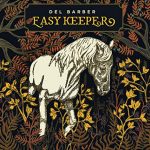 FTB Show #453 features 2 new albums, How We Want to Live by Lisa Bastoni and Easy Keeper by Del Barber.  Here's the iTunes link to subscribe to the FTB podcasts.  Direct link to listen now!
Show #453
Del Barber – Patient Man  Easy Keeper 
Lisa Bastoni – Walk A Little Closer  How We Want to Live 
Will Kimbrough – Hey Trouble  I Like It Down Here
Dan Whitaker & the Shinebenders – Don't Blame Me It's My Honky Tonk Heart  Far, Far Away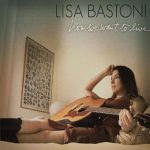 (mic break)
Ernie Hendrickson – Something In The Water  Roll On
Dori Freeman – All I Ever Wanted  Every Single Star
Daniel Norgren – Rolling Rolling Rolling  Wooh Dang
Lisa Bastoni – Walk A Little Closer How We Want to Live 
Del Barber – Louise Easy Keeper
(mic break)
Bill Scorzari -It All Matters Now I'm Free
The Quebe Sisters – Always Seem To Get Things Wrong  The Quebe Sisters
Tim O'Brien – Drunkard's Walk  Tim O'Brien Band
The Hackensaw Boys – Late Night Kitchen  A Fireproof House of Sunshine 
Drew Holcomb & The Neighbors – You Want What You Can't Have  Dragons
(mic break)
Del Barber – Everyday Life  Easy Keeper
Lisa Bastoni  – Take The Wheel   How We Want to Live 
RSS feed: http://ftbpodcasts.libsyn.com/rss
Freight Train Boogie Americana Android App
FTB Podcasts can also now be heard on Stitcher!
Check out the 24/7  Americana Boogie Radio!
Flipboard: Americana Boogie Music
(Oct. 10th, 2019)
Bill Frater
Podcast: Play in new window | Download