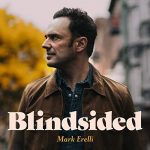 FTB Show #465 features two new albums, Walking Proof by Lilly Hiatt and Mark Erelli's Blindsided. Here's the iTunes link to subscribe to the FTB podcasts. This is the direct link to listen now!
Show #465
Lilly Hiatt – Walking Proof Walking Proof
Mark Erelli – Her Town Now Blindsided
The Contenders – Call Me The Lucky One Laughing with the Reckless
Dave Simonett – Silhouette Red Tail
(mic break)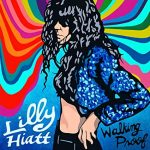 Mike Mattison – Charlie Idaho Afterglow
William Prince – Wasted Reliever
Esther Rose – Always Changing You Made It This Far
Mark Erelli – A Little Kindness Blindsided
Lilly Hiatt – Never Play Guitar Walking Proof
(mic break)
Cindy Cashdollar – Ring Them Bells Waltz for Abilene
Danny Barnes – Enemy Factory Man on Fire
Drew Holcomb & The Neighbors – But I'll Never Forget the Way You Make Me Feel Dragons
Swamp Dogg – Memories (with John Prine) Sorry You Couldn't Make It
(mic break)
Lilly Hiatt – Candy Lunch Walking Proof
Mark Erelli – Blindsided Blindsided

Freight Train Boogie Americana Android App
FTB Podcasts can also be played on Stitcher!
Check out the 24/7 Americana Boogie Radio!
Flipboard: Americana Boogie Music
(Mar. 28th, 2020)
Bill Frater
Podcast: Play in new window | Download