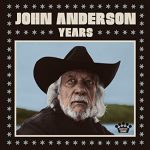 FTB Show #469 is another "one-shot" show featuring single songs from some great recent Americana releases. Here's the iTunes link to subscribe to the FTB podcasts. Here is the direct link to listen now!
Show #469
Jason Isbell & the 400 Unit – Dreamsicle Reunions
The Roseline – Better to the Bone Good/Grief
Ruthie Collins – Cheater Cold Comfort
John Anderson – What's a Man Got to Do Years
(mic break)
Charlie Parr – Love Is An Unraveling Bird's Nest Charlie Parr
Bridge 19 – Get Back In Bed In The Afterglow
Allman Betts Band – Down To The River Down to the River
Mark Cline Bates – Don't Worry King of the Crows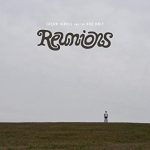 (mic break)
Sunny Sweeney – Poet's Prayer
The White Buffalo – Sycamore On The Widow's Walk
Randy Rogers & Wade Bowen – Rodeo Clown Hold my Beer, vol. 2
Logan Ledger – Starlight Logan Ledger
Jared Rabin – No Direction No Direction
(mic break)
Pharis & Jason Romero – New Day Bet On Love


Freight Train Boogie Americana Android App
FTB Podcasts can also be played on Stitcher!
Check out the 24/7 Americana Boogie Radio!
Flipboard: Americana Boogie Music
(May 16th, 2020)
Bill Frater
Podcast: Play in new window | Download