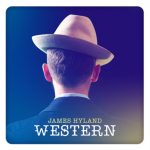 FTB Show #468 features two new albums, Looking For a Feeling by Pam Tillis and Western by James Hyland. Here's the iTunes link to subscribe to the FTB podcasts. This is the direct link to listen now!
Show #468
Pam Tillis – Looking For a Feeling Looking for a Feeling
James Hyland – First Western Train Western
Jason James – Move A Little Closer Seems Like Tears Ago
Chuck Mead – I Ain't Been Nowhere
(mic break)
Laurie Lewis – The Lonely One (with Molly Tuttle)  and Laurie Lewis
David Myles – Leave Tonight Leave Tonight 
Jack Klatt – Ramblin' Kind It Ain't the Same
Pam Tillis – Lady Music Looking for a Feeling
James Hyland – Swing it Your Way Western
(mic break)
David Bromberg Band – George, Merle & Conway Big Road
Kyle Lalone – Not Gonna Drink Over You Somewhere in Between
Monica Rizzio – Little Bit Of Truth Sunshine Is Free
Caleb Caudle – Call It A Day Better Hurry Up
Webb Wilder – Buried Our Love  Night Without Love
(mic break)
James Hyland – You've Come to the Right Place Western
Pam Tillis – The Scheme Of Things Looking for a Feeling

Freight Train Boogie Americana Android App
FTB Podcasts can also be played on Stitcher!
Check out the 24/7 Americana Boogie Radio!
Flipboard: Americana Boogie Music
(May 8th, 2020)
Bill Frater
Podcast: Play in new window | Download