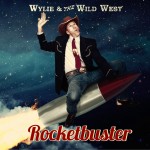 FTB podcast #161 features the new album from WYLIE & THE WILD WEST called Rocketbuster.  Also new music from HOOTS & HELLMOUTH, YARN and MIKE & RUTHY.  Here's the iTunes link to subscribe to the FTB podcasts.  Here's the direct link to listen now!  Here is the RSS feed: http://ftbpodcasts.libsyn.com/rss.
Freight Train Boogie podcasts also air weekly on RootHog Radio on Thursday night at 7:00 pm CST and again Friday Morning at 10:00 am CST and on Rob Ellen's Medicine Show.
And you can purchase the Freight Train Boogie Americana App for Android  from Amazon for only $1.99.
Show #161
WYLIE & THE WILD WEST – Houligan  Rocketbuster (intro music bed)
WYLIE & THE WILD WEST – Buck Up and Huck It Rocketbuster
MIKE & RUTHY  – Toast My Memory The NYC EP
THE HOBART BROTHERS WITH LIL' SIS HOBART – Didn't I Love You  At Least We Have Each Other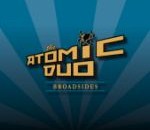 YARN – The Loner Almost Home
(mic break)
THE VESPERS – Grinnin' in Your Face The Fourth Wall
THE ATOMIC DUO – Trickle Down  Broadsides
RICHARD BUCKNER – Escape  Our Blood
AMY LaVERE – Stranger Me  Stranger Me
WYLIE & THE WILD WEST – Rocketbuster Boots  Rocketbuster
(mic break)
SONS OF BILL – Radio Can't Rewind Sirens
JOEL HENDERSON – Baby, I'm So Over You  Locked Doors & Pretty Fences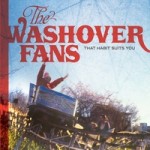 BOCA CHICA – Dear Audrine Get Out of Sin City
THE WASHOVER FANS – Yours  That Habit Suits You
HOOTS & HELLMOUTH – Why Would You Not Want To Go There Salt
(mic break)
WYLIE & THE WILD WEST – Summer Leases  Rocketbuster
(April 20th, 2012)
Bill Frater
Freight Train Boogie
Podcast: Play in new window | Download