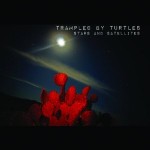 FTB podcast #162 features the new album by TRAMPLED BY TURTLES called Stars And Satellites.  Also new music from JASON EADY, GRACE EDELE and RAY WYLIE HUBBARD.  Here's the iTunes link to subscribe to the FTB podcasts.  Here's the direct link to listen now!  Here is the RSS feed: http://ftbpodcasts.libsyn.com/rss.
Freight Train Boogie podcasts also air weekly on RootHog Radio on Thursday night at 7:00 pm CST and again Friday Morning at 10:00 am CST and on Rob Ellen's Medicine Show.
And you can purchase the Freight Train Boogie Americana App for Android  from Amazon for only $1.99.
Show #162
TRAMPLED BY TURTLES – Alone Stars and Satellites
KELLY WILLIS & BRUCE ROBISON – Cheaters Game  Cheaters Game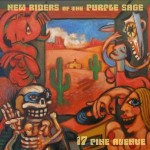 JEFF BLACK – Sorry  Plow Through The Mystic
NEW RIDERS OF THE PURPLE SAGE – Message In a Bottle 17 Pine Avenue
(mic break)
GRAINNE – Not Enough Love Looking For Sunshine
ERIC DAHL –  Sometimes the Trains Don't Roll  Live By Your Word
NORTON BUFFALO – If She Takes That Train  Under The Rainbow
THE LUMINEERS – Ho Hey  The Lumineers
TRAMPLED BY TURTLES – Walt Whitman  Stars and Satellites
(mic break)
JASON EADY – AM Country Heaven  AM Country Heaven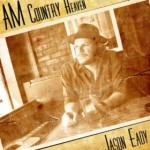 GRACE ADELE – Sweet & Lonesome The Grand Sessions
THE BYRON DOWD BAND – Stained Dirt The Byron Dowd Band
JOE WEST – Keg Party At The Muldoon Farm  Aberdeen S.D.
RAY WYLIE HUBBARD – New Year's Eve At the Gates of Hell The Grifter's Hymnal
(mic break)
TRAMPLED BY TURTLES – Keys To Paradise Stars and Satellites
(April 27th, 2012)
Bill Frater
Freight Train Boogie
Podcast: Play in new window | Download