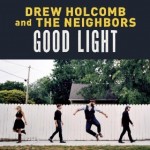 FTB podcast #212 features the album Good Light from DREW HOLCOMB AND THE NEIGHBORS.   Also new music from MASSY FERGUSON,  THE DUSTBOWL REVIVAL  and THE WHISKEY SISTERS.  Here's the iTunes link to subscribe to the FTB podcasts.  Here's the direct link to listen now!
Show #212
DREW HOLCOMB AND THE NEIGHBORS – Good Light  Good Light
THE WHISKEY SISTERS – All I Can Do  The Whiskey Sisters

GRANT LANGSTON – Trouble Knows  Working Until I Die
THE LOST BROTHERS – Bird In A Cage   The Passing of the Night
ESQUELA – Free Beer  Are We Rolling?
(mic break)
PETER ROWAN – Keepin' it Between the Lines (Old School)  The Old School
THE DUSTBOWL REVIVAL – Soldier's Joy   Carry Me Home
OLD MAN LUEDECKE – This May Hurt A Bit  Tender is the Night
ELIZABETH McQUEEN – Little Floater   Even More Songs About Route 66
DREW HOLCOMB AND THE NEIGHBORS – Nothing Like a Woman  Good Light
(mic break)
JOHN LARSON – They're Not Writing Country (In This Country Anymore)  Songs About Music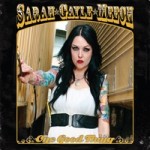 SARAH GAYLE MEECH – One Good Thing  One Good Thing
DAVID LUNING – Bed of Roses  Just Drop On By
MASSY FERGUSON – Hello! Victory & Ruins
(mic break)
DREW HOLCOMB AND THE NEIGHBORS – Another Man's Shoes  Good Light
Here is the RSS feed: http://ftbpodcasts.libsyn.com/rss.  Freight Train Boogie podcasts also air weekly on RootHog Radio and on Rob Ellen's Flyinshoes Review. Get the Freight Train Boogie Americana  Android App from Amazon for only $1.99.
(May 24th, 2013)
Bill Frater
Freight Train Boogie
Podcast: Play in new window | Download