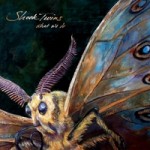 FTB Show #254 features 2 debut albums… What We Do from Shook Twins and Undone from The Big Lonesome.  Also new music from Luther Dickinson, Bobby Bare Jr. and Bap Kennedy. Here's the iTunes link to subscribe to the FTB podcasts.  Here's the direct link to listen now!
Show #254
THE BIG LONESOME – What the Hell Am I Supposed to Do  Undone
LINDI ORTEGA – Waitin' On My Luck To Change  Tin Star
LUTHER DICKINSON – Blood 'n Guts  Rock 'n Roll Blues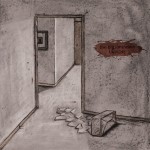 (mic break)
SHOOK TWINS – Thoughts All In What We Do
ROGER STREET FRIEDMAN – Time to Fly  The Waiting Sky
THE DEEP DARK WOODS – 18th of December  Jubilee
GEORGE TAYLOR – Goodnight Rain or Shine
(mic break)
KATIE GLASSMAN & SNAPSHOT – Good Times Gone By Dream A Little Dream
THE ABRAMS BROTHERS – Where I'm Bound  Northern Redemption
SIMONE FELICE – Molly-O!  Strangers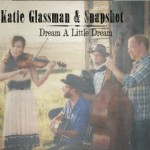 (mic break)
BAP KENNEDY – Let's Start Again  Let's Start Again
NED VAN GO – Moon Shine On You  Lost in the Trouble
RICK DODD & THE DICKRODS – Six Foot Six Tavern Songs
BOBBY BARE JR's YOUNG CRIMINALS' STARVATION LEAGUE  – The Big Time  Undefeated
(mic break)
SHOOK TWINS – Crisper What We Do
THE BIG LONESOME – Naked Tremelo Undone
Here's the RSS feed: http://ftbpodcasts.libsyn.com/rss.  Freight Train Boogie podcasts also air weekly on RootHog Radio and on Rob Ellen's Flyinshoes Review. You can buy the Freight Train Boogie Americana  Android App from Amazon for only $1.99.
(May 2nd, 2014)
Bill Frater
Freight Train Boogie
Podcast: Play in new window | Download