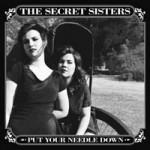 FTB Show #255 features the new album from The Secret Sisters  called Put Your Needle Down.  Also new music from Ray Bonneville, Moot Davis and Red June. Here's the iTunes link to subscribe to the FTB podcasts.  Here's the direct link to listen now!
Show #255
THE SECRET SISTERS – Rattle My Bones  Put Your Needle Down
CAROLINA STORY – Your Children's Children  Chapter One
MOOT DAVIS – Food Stamps Goin' In Hot
(mic break)
RED JUNE – Ancient Dreams  Ancient Dreams
JIM LAUDERDALE  – I've Been A Fool One Time Before  Old Time Angels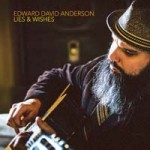 EDWARD DAVID ANDERSON – Lost & Found Lies & Wishes
THE SECRET SISTERS – Black and Blue  Put Your Needle Down
(mic break)
RAY BONNEVILLE – Love is Wicked  Easy Gone
VICTORIA WOODWORTH – Pocket of Lies Soul House
DAVIS COEN – Can't Get There From Here   Get Back In
JIMMER –  Satellite  The Would-Be Plans
(mic break)

DEL BARBER – Farewell, God Bless You, Goodbye Prairieography
MISNER & SMITH – Next Time Around  Seven Hour Storm
DIRK POWELL – Rollin' Round This Town  Walking Through Clay
(mic break)
THE SECRET SISTERS – Let There Be Lonely Put Your Needle Down
Here's the RSS feed: http://ftbpodcasts.libsyn.com/rss.  Freight Train Boogie podcasts also air weekly on RootHog Radio and on Rob Ellen's Flyinshoes Review. You can buy the Freight Train Boogie Americana  Android App from Amazon for only $1.99.
(May 9th, 2014)
Bill Frater
Freight Train Boogie      
Podcast: Play in new window | Download