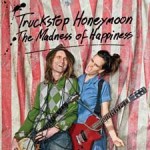 FTB Show #257 features the new album from Truckstop Honeymoon called The Madness of Happiness.  Also new music from Tommy Malone,  Rockin' Jason D. Williams and I Draw Slow. Here's the iTunes link to subscribe to the FTB podcasts.  Here's the direct link to listen now!
Show #257
TRUCKSTOP HONEYMOON –  Sunday in Ponca City  The Madness of Happiness
MICHAELA ANNE – When You Wanted Me   Ease My Mind
ERIC HISAW –  Take Care Of Yourself   Eric Hisaw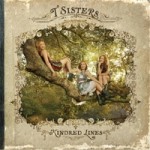 (mic break)
I DRAW SLOW – All Souls  White Wave Chapel
JOHN & JACOB – See You Tonight  EP
TOMMY MALONE – Time To Move On  Poor Boy
TRUCKSTOP HONEYMOON – List of Chores The Madness of Happiness
(mic break)
T SISTERS – Not Be The Same Kindred Lines
POOR OLD SHINE –  Weeds or Wildflowers   Poor Old Shine
RIDLEY BENT – Big Black Hole Wildcard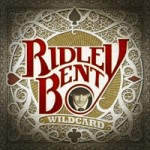 (mic break)
WES KIRKPATRICK – Too Late Wes Kirkpatrick
THE CARPER FAMILY – My Old Chevy Van   Old-Fashioned Gal
KING OF THE TRAMPS – Car Song  Wicked Mountain
ROCKIN' JASON D. WILLIAMS – Hillbillies And Holy Rollers Hillbillies And Holy Rollers
(mic break)
TRUCKSTOP HONEYMOON – The Madness of Happiness  The Madness of Happiness
Here's the RSS feed: http://ftbpodcasts.libsyn.com/rss.  Freight Train Boogie podcasts also air weekly on RootHog Radio and on Rob Ellen's Flyinshoes Review. You can buy the Freight Train Boogie Americana  Android App from Amazon for only $1.99.
(May 29th, 2014)
Bill Frater
Freight Train Boogie
Podcast: Play in new window | Download