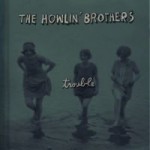 FTB Show #258 features the new album from The Howlin' Brothers called Trouble.  Also new music from The Old 97's, Brigitte DeMeyer and The Wilhelms. Here's the iTunes link to subscribe to the FTB podcasts.  Here's the direct link to listen now!
Show #258
THE HOWLIN' BROTHERS – Boogie Trouble 
BRIGITTE DeMEYER – Savannah Road   Savannah Road
TOM GILLAM – Come the Morning  Good For You
NICK VERZOSA AND THE NOBLE UNION –  Lay You Down  Love in Principle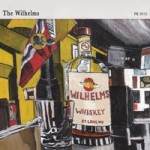 (mic break)
FLOYD DOMINO & MARYANN PRICE – Who Knows What Tomorrow May Bring  Upfront
JAY BOY ADAMS – Let It Go  Let It Go
BLACKIE & THE RODEO KINGS – North  South
THE HOWLIN' BROTHERS – Pour it Down Trouble
(mic break)
THE WILHELMS – Mr. DJ Film at 11
AFTER JACK – Too Far Gone  Echo 
BASTARD SONS OF JOHNNY CASH – Highway Bound  New Old Story
THE OLD 97's – Wasted  Most Messed Up
(mic break)
THE HOWLIN' BROTHERS – World Spinning Round  Trouble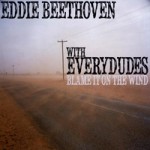 NICKY CORBETT – No Warning  To Lose A Girl
RAY BENSON – Give Me Some Peace  A Little Piece
EDDIE BEETHOVEN WITH EVERDUDES – Hold On  Blame It On The Wind
(mic break)
THE HOWLIN' BROTHERS – I Was Wrong  Trouble
Here's the RSS feed: http://ftbpodcasts.libsyn.com/rss.  Freight Train Boogie podcasts also air weekly on RootHog Radio and on Rob Ellen's Flyinshoes Review. You can buy the Freight Train Boogie Americana  Android App from Amazon for a mere $1.99.
(June 6th, 2014)
Bill Frater
Freight Train Boogie
Podcast: Play in new window | Download