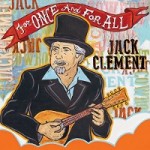 FTB Show #267 features the new album by the late "Cowboy" Jack Clement  called For Once And For All.  Also new music from Corb Lund, Kenny Butterill, and Stefanie Keys. Here's the iTunes link to subscribe to the FTB podcasts.  Here's the direct link to listen now!
Show #267
JACK CLEMENTS – I've Got a Thing About Trains  For Once & For All
MUSTERED COURAGE – Rosa (feat. Kasey Chambers)  Powerlines
JAMESTOWN REVIVAL –  Truth  Utah
THE J. MILLER BAND – Cowboy Hippies One More High One More Low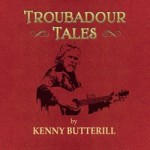 (mic break)
KENNY BUTTERILL – Good Thing That Couldn't Happen Here  Troubadour Tales
STEFANIE KEYS – Lonely Tonight Dead Horse Road
THE AMIGOS –  Diner In The Sky   Diner in the Sky
JACK CLEMENTS – Got Leaving On Her Mind   For Once & For All
(mic break)
HEARTACHE SISTERS – Please Be Kind  2-song EP-ette
EIGHT DOLLAR MOUNTAIN – The Old Hard Way Tied To The Tracks
THE VIVANTS – Happy Sally  Western Addition
MARSHALL CRENSHAW – Hey Delilah  Red Wine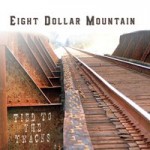 (mic break)
TED Z AND THE WRANGLERS – Heaven's Rent  Like A King
SARA JEAN KELLEY – I Got A Man  The Waiting Place
CORB LUND – (Gonna) Shine Up My Boots  Counterfeit Blues
(mic break)
JACK CLEMENTS – Fools Like Me   For Once & For All
Here's the RSS feed: http://ftbpodcasts.libsyn.com/rss.  Freight Train Boogie podcasts also air weekly on RootHog Radio and on Rob Ellen's Flyinshoes Review. You can buy the Freight Train Boogie Americana Android App from Amazon for a mere $1.99.
(Aug. 15th, 2014)
Bill Frater
Freight Train Boogie
Podcast: Play in new window | Download