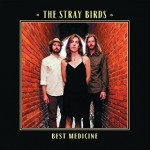 FTB Show #278 features the album by The Stray Birds called Best Medicine.  Also new music from Lyra Lynn, Kelly Pardekooper and Big John Mills. Here's the iTunes link to subscribe to the FTB podcasts.  Here's the direct link to listen now!
Show #278
THE STRAY BIRDS – Best Medicine Best Medicine
REED FOEHL – Caroline Lost in The West
BRUCE ROBISON & KELLY WILLIS  – Motor City Man  Our Year
CHRISTIAN LOPEZ BAND  – Will I See You Again  Pilot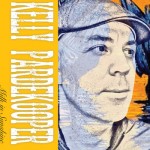 (mic break)
LOUISE MOSRIE – I'll Take You In  Lay It Down
KELLY PARDEKOOPER – I Still Cry Milk in Sunshine
FLOYD DOMINO & MARYANN PRICE – Everybody's Talking About The Same Thing  Upfront
THE DIRTY RIVER BOYS – Didn't Make The Cut  The Dirty River Boys
THE STRAY BIRDS – The Bells  Best Medicine
(mic break)
LYRA LYNN – Out To Sea  The Avenues
STURGILL SIMPSON –  Turtles All the Way Down   Metamodern Sounds in Country Music
BIG JOHN MILLS – Till Death Do Us Part (Give Me a Gun)  Honkytonkology
ELI BARSI – He'll Be Back Again  Portrait Of A Cowgirl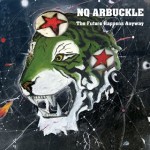 NQ ARBUCKLE – Red Wine   The Future Happens Anyway
(mic break)
THE STRAY BIRDS – Simple Man   Best Medicine
Here's the RSS feed: http://ftbpodcasts.libsyn.com/rss. You can buy the Freight Train Boogie Americana Android App from Amazon for only $1.99.
(Nov. 7th, 2014)
Bill Frater
Podcast: Play in new window | Download