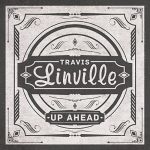 FTB Show #373 features the new album by Travis Linville called Up Ahead.  Here's the iTunes link to subscribe to the FTB podcasts.  Direct link to listen now!
Show #373
Travis Linville – Wishes  Up Ahead
Tift Merritt – Dusty Old Man  Stitch of the World
The Walcotts – Hanging Tree  Let the Devil Win
Great American Taxi – We Can Run  Dr. Feelgood's Traveling Medicine Show  
(mic break)
David Luning – Gonna Forget About You Restless
Screen Door Porch –  The Parade  Pay It Forward
Milagro Saints – Deportee  Stranger Times  
Travis Linville – Finding My Way  Up Ahead
(mic break)
Rose Cousins  – Freedom  Natural Conclusion
Ethan Crump – Waiting Here On You  Hellfire and Amazing Grace  
Driftwood – Fishbowl   City Lights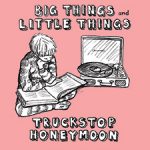 Common Jack – Spanish Bird  Strange New State  
Truckstop Honeymoon – Big Things and Little Things  Big Things and Little Things
(mic break)
Travis Linville  – Up Ahead  Up Ahead
Donate to FTB podcasts via PayPal here!
RSS feed: http://ftbpodcasts.libsyn.com/rss
Freight Train Boogie Americana Android App
Check out the new Americana Boogie Radio!
Flipboard: Americana Boogie Music
(Feb. 17th, 2017)
Bill Frater
Podcast: Play in new window | Download