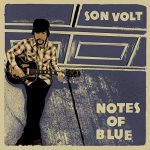 FTB Show #374 features the new album by Son Volt called  Notes of Blue.  Here's the iTunes link to subscribe to the FTB podcasts.  Direct link to listen now!
Show #374
Son Volt -Back Against the Wall  Notes of Blue 
Jaime Wyatt – Wishing Well  Felony Blues
Jerry Castle – Sunday  Not So Soft Landing 
Bap Kennedy – Nothing Can Stand in the Way of Love  Restless Heart 
(mic break)
Dead Man Winter – This House Is On Fire  Furnace
Sarah Beatty – Dig Before You Sow Bandit Queen
Chris Stalcup & The Grange – Moonshinin'  Downhearted Fools  
Son Volt – Cherokee St.   Notes of Blue
(mic break)
AJ Hobbs –  Life Without You  Too Much Is Never Enough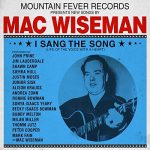 Jim Lauderdale –  All The Rage In Paris  This Changes Everything 
Mac Wiseman featuring Shawn Camp  – Going Back To Bristol  I Sang The Song (Life Of The Voice With A Heart)
Marley's Ghost – Run On For A Long Time  The Woodstock Sessions
The Brothers Strong & Co –  I'm Fine  Not Enough To Go Around 
Sallie Ford  –  Middle Child   Soul Sick
(mic break)
Son Volt – Cairo and Southern  Notes of Blue

Donate to FTB podcasts via PayPal here!
RSS feed: http://ftbpodcasts.libsyn.com/rss
Freight Train Boogie Americana Android App
Check out the new Americana Boogie Radio!
Flipboard: Americana Boogie Music
(Feb. 24th, 2017)
Bill Frater