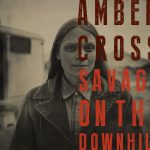 FTB Show #389 features the new album by Amber Cross called Savage on the Downhill.  We also have new music from Moot Davis, Rod Melancon and Southern Avenue.  Here's the iTunes link to subscribe to the FTB podcasts.  Direct link to listen now!
Show #389
Amber Cross – Pack of Lies  Savage on the Downhill  
Jim Lauderdale – Sweet Time  London Southern  
David Luning – Driftin'  Restless  
Alastair Moock –  Hallelujah (I Ain't Dead) Alastair Moock
(mic break)
Tom Russell – Wild Geese  Play One More – The Songs of Ian and Sylvia 
Southern Avenue – Peace Will Come  Southern Avenue 
Romantica – After The War  Shadowlands 
Amber Cross – Tracey Joe  Savage on the Downhill
(mic break)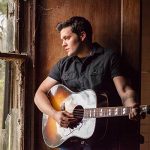 Rod Melancon – Dwayne and Me  Southern Gothic
Johnny Nicholas – Red Light  Fresh Air
Sammy Brue – I'm Not Your Man  I Am Nice  
Sarah Shook & the Disarmers – Keep The Home Fires Burnin'  Sidelong
Moot Davis –  Hierarchy of Crows  Hierarchy of Crows
The Deadmen – Everything  The Deadmen  
(mic break)
Amber Cross – Savage On The Downhill  Savage on the Downhill
Donate to FTB podcasts via PayPal here!
RSS feed: http://ftbpodcasts.libsyn.com/rss
Freight Train Boogie Americana Android App
Check out the new Americana Boogie Radio!
Flipboard: Americana Boogie Music
(July 24th, 2017)
Bill Frater
Podcast: Play in new window | Download