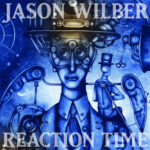 FTB Show #391 features the new album by Jason Wilber called Reaction Time. We also have new music from Sherman Holmes, Nicole Atkins, Whiskey Shivers and the late Glen Campbell. Here's the iTunes link  to subscribe to the FTB podcasts.  Direct link to listen now!
Show #391
Jason Wilber – Reaction Time  Reaction Time 
Nicole Atkins –  Goodnight Rhonda Lee Goodnight Rhonda Lee 
The Kernal – Cold Shoulder  Light Country  
Moot Davis – What's The Matter With Me  Hierarchy of Crows
(mic break)
Lara Hope and the Ark Tones – This Is What I've Got  Love You To Life
Little Bandit – Bed of Bad Luck Breakfast Alone 
David Olney – Don't Try to Fight It   Don't Try To Fight It  
Jason Wilber – I'd Love Another Saturday Night  Reaction Time
(mic break)
Glen Campbell – Am I All Alone (Or Is It Only Me) Adiós
Midnight North – Greene County  Under The Lights  
Paul Cauthen – Once You're Gone  My Gospel 
Sherman Holmes – Liza Jane  The Sherman Holmes Project: The Richmond Sessions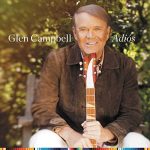 Whiskey Shivers – Liquor, Beer Wine & Ice  Some Part Of Something
(mic break)
Jason Wilber – Heaven (featuring Iris Dement)  Reaction Time
 

Donate to FTB podcasts via PayPal here!
RSS feed: http://ftbpodcasts.libsyn.com/rss
Freight Train Boogie Americana Android App
Check out the new Americana Boogie Radio!
Flipboard: Americana Boogie Music
(Aug.12th, 2017)
Bill Frater
Podcast: Play in new window | Download