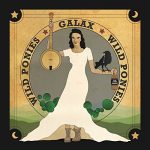 FTB Show #393 features the new album by the Wild Ponies called Galax. Also new music from Ray Wylie Hubbard, Dale Ann Bradley and Blank Range. Here's the iTunes link  to subscribe to the FTB podcasts.  Direct link to listen now!
Show #393
Wild Ponies – Tower And The Wheel   Galax  
Old Salt Union – Madam Plum  Old Salt Union 
The Whiskey Gentry – Rock & Roll Band  Dead Ringer
Blank Range – Opening Band  Marooned with the Treasure 
(mic break)
Pierce Edens – Sirens  Stripped Down Gussied Up
Hannah Aldridge – Dark Hearted Woman  Gold Rush
Malcolm Holcombe – Pretty Little Troubles  Pretty Little Troubles
Wild Ponies – Will They Still Know Me  Galax
(mic break)
Dale Ann Bradley – I'll Just Go Away  Dale Ann Bradley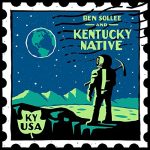 Ben Sollee – Eva Kelley  Ben Sollee and Kentucky Native
Sam Outlaw – Bottomless Mimosas  Tenderheart 
Karen & the Sorrows – Nowhere  The Narrow Place  
Ray Wylie Hubbard –  Tell the Devil I'm Gettin' There as Fast as I Can  Tell The Devil I'm Gettin' There As Fast As I Can 
(mic break)
Wild Ponies – To My Grave  Galax
Donate to FTB podcasts via PayPal here!
RSS feed: http://ftbpodcasts.libsyn.com/rss
Freight Train Boogie Americana Android App
FTB Podcasts can also now be heard on Stitcher!
Check out the 24/7  Americana Boogie Radio!
Flipboard: Americana Boogie Music
(Aug. 26th, 2017)
Bill Frater
Podcast: Play in new window | Download