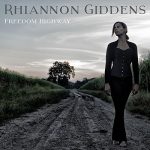 FTB Show #403 features some of my favorite albums and songs from 2017.  Here's the iTunes link  to subscribe to the FTB podcasts.  Direct link to listen now!
Show #403
(Best of 2017, part 1)
John Moreland – Love Is Not an Answer  Big Bad Luv
Jaime Wyatt – Your Loving Saves Me (feat. Sam Outlaw)  Felony Blues
Tyler Childers – Born Again  Purgatory 
Bill Scorzari –  Hound Dog Diggin'  Through These Waves 
(mic break)
Rhiannon Giddens – Julie  Freedom Highway 
Tim O'Brien – High Flying Bird  Where The River Meets The Road
Bobby Bare – Things Change  Things Change
Zephaniah OHora and The 18 Wheelers – He Can Have Tomorrow (I'll Take Yesterday)  This Highway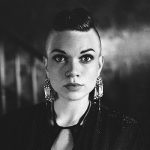 (mic break)
Colter Wall – Bald Butte  Colter Wall 
Jeremy Pinnell – Ballad of 1892  Ties Of Blood And Affection
Lillie Mae – These Daze Forever and Then Some 
Marty Stuart and the Fabulous Superlatives – Time Don't Wait  Way Out West
(mic break)
Rodney Crowell – It Ain't Over Yet  Close Ties
Donate to FTB podcasts via PayPal here!
RSS feed: http://ftbpodcasts.libsyn.com/rss
Freight Train Boogie Americana Android App
FTB Podcasts can also now be heard on Stitcher!
Check out the 24/7  Americana Boogie Radio!
Flipboard: Americana Boogie Music
(Dec 6th, 2017)
Bill Frater
Podcast: Play in new window | Download