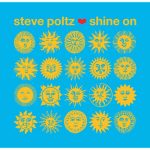 FTB Show #439 features the new album by Steve Poltz called Shine On.  Also new music from Patty Griffin, Ted Russell Kamp, Yola and The Cactus Blossoms.  Here's the iTunes link to subscribe to the FTB podcasts.  Direct link to listen now!
Show #439
Steve Poltz – Ballin' On A Wednesday  Shine On
Yola – Ride Out In The Country  Walk Through Fire  
The Contenders – Not Enough  Laughing with the Reckless  
Ben Dickey – Sing That One To Me  A Glimmer On The Outskirts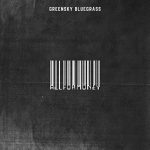 (mic break)
Patty Griffin – Where I Come From  Patty Griffin
Greensky Bluegrass – Wish I Didn't Know  All For Money  
Jim Lauderdale – Wild on Me Fast  Times Flies  
Terry Klein – Straw Hat  Tex
Steve Poltz – The Pickup Song  Shine On
(mic break)
Ted Russell Kamp – This Old Guitar  Walking Shoes
Jane Kramer –  I'll See Your Crazy & Raise You Mine  Valley of the Bones  
Bill & The Belles – Hum Your Troubles Away  Dreamsongs, Etc.    
Brothers Comatose – As the Crow Flies  Ink Dust & Luck   
The Cactus Blossoms – Got a Lotta Love  Easy Way
(mic break)
Steve Poltz – Shine On  Shine On
RSS feed: http://ftbpodcasts.libsyn.com/rss
Freight Train Boogie Americana Android App
FTB Podcasts can also now be heard on Stitcher!
Check out the 24/7  Americana Boogie Radio!
Flipboard: Americana Boogie Music
(Mar. 16th, 2019)
Bill Frater
Podcast: Play in new window | Download