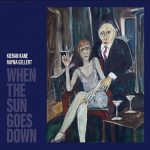 FTB Show #440 is another star-studded "one-shot" show featuring new music from Kevin Deal, Kim Lenz, Todd Snider, Ted Russell Kamp, and more. Here's the iTunes link to subscribe to the FTB podcasts.  Direct link to listen now!
Show #440
Andy Statman – Monroe Bus  Monroe Bus  (intro music bed)
Tim O'Brien – Amazing Love  Tim O'Brien Band
Kim Lenz – Pine Me  Slowly Speeding
White Owl Red – Existential Frontiers  Existential Frontiers
J.S. Ondara – American Dream  Tales of America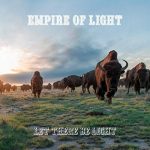 (mic break)
Kieran Kane and Rayna Gellert – Who Knows  When the Sun Goes Down  
Luther Dickinson and Sisters of the Strawberry Moon – Like a Songbird That Has Fallen (feat. Amy Helm) Solstice
Ted Russell Kamp – Home Away From Home  Walking Shoes  
Empire Of Light – Tired of Talking  Let There Be Light
(mic break)
Nell Robinson & Jim Nunally – The Way You Do  Steel
Kevin Deal – The Long Road Home  The Long Road Home
Boo Ray – A Tune You Can Whistle  Tennessee Alabama Fireworks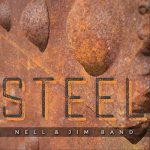 Motel Mirrors – Gotta Lotta Rhythm   Gotta Lotta Rhythm
(mic break)
Todd Snider – Like a Force of Nature  Cash Cabin Sessions, Vol. 3
Robbie Walden Band – 50 Years Too Late   When the Rooster Crows
(mic break)
Five Letter Word – Easier To Go   Siren
RSS feed: http://ftbpodcasts.libsyn.com/rss
Freight Train Boogie Americana Android App
FTB Podcasts can also now be heard on Stitcher!
Check out the 24/7  Americana Boogie Radio!
Flipboard: Americana Boogie Music
(Mar. 30th, 2019)
Bill Frater
Podcast: Play in new window | Download